Sunday Mornings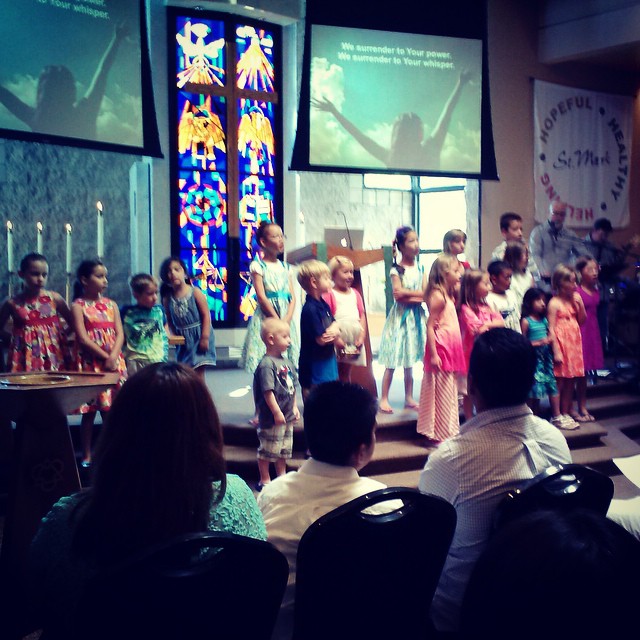 Kids-On-The-Mark/ Children's Church is a program designed to give children ages 3 through 6th grade an age-appropriate experience where they can learn about Jesus.
KOTM will take place every Sunday from 9:00 am to 9:45 am before our 10:00 am church service.

Nursery care is provided in the Toddler Room upstairs with an adult attendant for children under three years old. We also have a Cry Room available for parents with babies in a loving and secure environment.

Volunteers are needed to help with KOTM. Opportunities include teaching, assisting, and helping with music. Please contact our Children's Ministry Director, Cindy Postel, for more information.