Sunday Mornings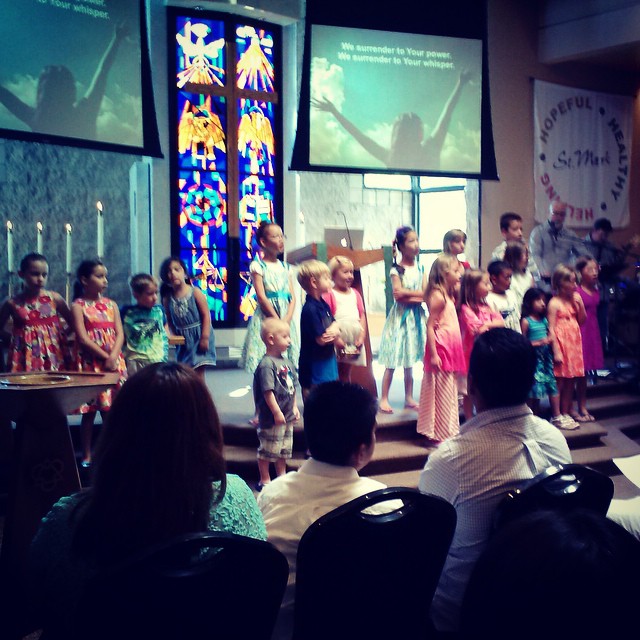 Kids-On-The-Mark/ Children's Church is a program designed to give children ages 3 through 6th grade an age-appropriate experience where they can learn about Jesus.

KOTM is incorporated into our regular worship service from 10:15 am to 11:15 am. Children are grouped by age-level in classes. There is age-appropriate worship, bible stories, and activities each Sunday. Of course we also have a lot of fun while studying God's Word and building relationships!

Nursery care is provided in the Toddler Room upstairs with an adult attendant for children under three years old.

We also have a Cry Room available for parents with babies in a loving and secure environment.


Children's Church Summer Break
Kids-On-The-Mark Children's Church will be on summer break starting Sunday, July 2nd and returning the new school year, details to follow.