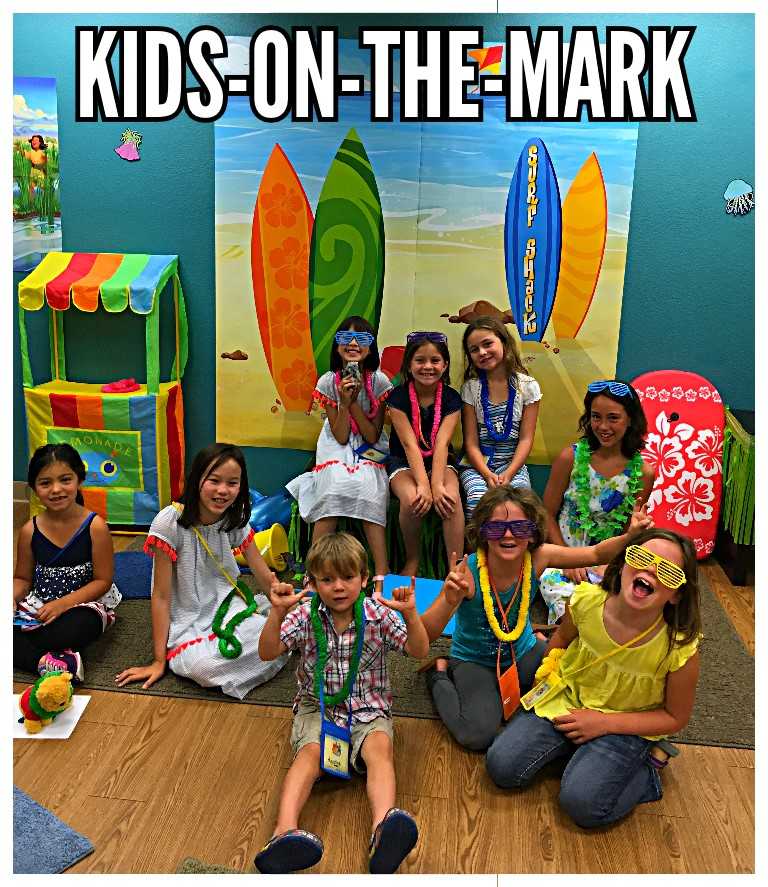 Sunday Mornings
Kids-on-the-Mark Sunday School is a program designed to give children ages 0 through 6th grade an age-
appropriate experience where they can learn about Jesus. KOTM takes place every Sunday from 9 am to 9:45 am before our 10 am church service.
During the church service, staffed nursery care is provided in the Toddler Room upstairs for children under six years old. We also have a Cry Room available for parents with babies in a loving and secure environment. Volunteers are needed to help with KOTM. Opportunities include teaching, assisting, and helping with music. Please contact our Children's Ministry Director, Cindy Postel, for more information.


Vacation Bible School
Mark your calendars as St. Mark embarks on a Vacation Bible School "Shipwreck" adventure. VBS takes kids to an uncharted island and anchors them in the truth that Jesus carries us through life's storms. The dates are August 6-10. Volunteers of all talents are needed. If you are interested in volunteering for our summer fun at St. Mark, contact Cindy Postel for information at vbs@stmarkchurch.net or Kristen Beyer at kbeyer86@gmail.com for registration information. Visit our Vacation Bible School Facebook Event Link below:

"Shipwrecked" VBS Adventure @ St. Mark!