Missions

November & December Mission of the Month

Operation Christmas Child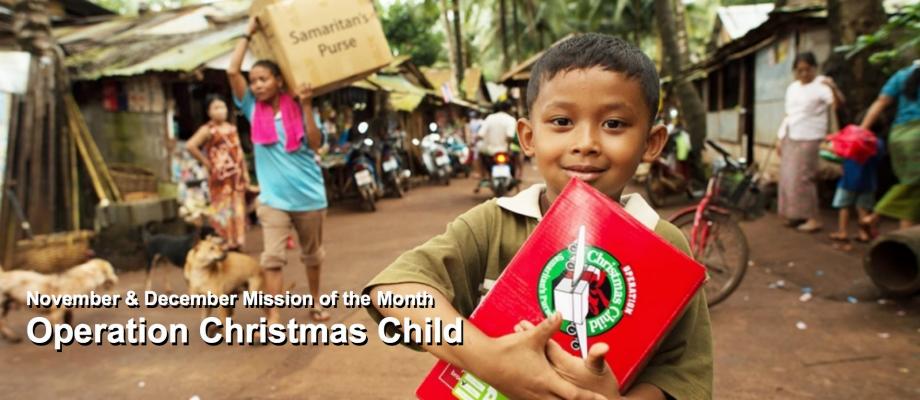 Operation Christmas Child is an organization that works with local churches around the world to share Christ with children and families. This year, St. Mark Lutheran Church is participating with Operation Christmas Child in two ways. The first way is to fill shoeboxes with gifts to send to these children. Boxes can be picked up at church. A printed list of materials and instructions are also available as well. For more information, go to https://www.samaritanspurse.org/operation- christmas-child/pack-a-shoe-box/. Shoeboxes are due by Sunday, November 17th.
The second way we are participating is through volunteering at our regional processing facility on Thursday, December 19th from 1 pm to 6 pm. We will sort shoeboxes, fill them with missing items, and prepare them for shipping. If you are interested in joining Pastor Joel, please contact him at pastor@stmarkchurch.net.

Secret Santa Program
Secret Santa supports junior enlisted families with children who are the ranks of E5 and below on a first come first serve basis. As with previous years, the families provide the Armed Services YMCA a wish list which is then assigned to a generous sponsor family, organization, or business in the local community.

The first name, age, and gender of each family member is provided this way the sponsor can shop, wrap and personalize the gifts for each family member. Gifts may include toys, electronics, clothing, household items and/or gift cards. The gifts must be new and we recommend spending approximately $50 per family member. Once the shopping is completed and gifts are wrapped, they are to be delivered on/or before December 14th. Contact the church office for more information.
Women in Mission

The L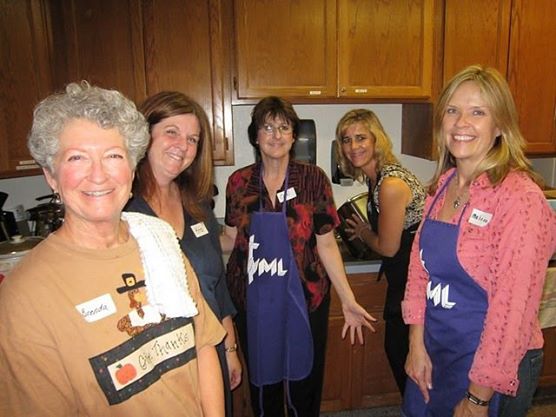 utheran Women's Missionary League (LWML) is the official women's auxiliary of The Lutheran Church—Missouri Synod. For over 65 years, the LWML has focused on affirming each woman's relationship with Christ, encouraging and equipping women to live out their Christian lives in active mission ministries and to support global missions.

Nurturing Faith in Christ. We are committed to helping every woman find personal opportunities in her daily life and in her congregation to be nurtured in faith in Jesus Christ and empowered by the Holy Spirit to discover her unique gifts and value in God's family
Making Our Mission Meaningful. We challenge and equip women of all ages, stages, ethnicities, and experiences to make a meaningful difference in the lives of hurting, helpless, and unbelieving people at home and throughout the world.

Sharing Encouragement. We believe that women value the friendship, support, and encouragement from other women and strive to offer warm, welcoming opportunities for women to grow in faith and relationships as sisters in Christ.